This product is temporarily out of stock. May we recommend...
Hestan 36-Inch Built-In Propane Gas Grill W/ Rotisserie - Steeletto - GABR36-LP-SS
Rebate
Save $750 or More On Your Hestan Outdoor Kitchen Rebate.
Learn More
List: $7,499.00
5% off ($350.00)
Free Shipping
Payments as low as $230.68 per month.*
Frequently Bought Together
Made in the USA for quality craftsmanship and long lasting durability
Multipurpose infrared rotisserie burner with Salamander positioning is perfect for rotissing, broiling and finish
Motion-activated Stadium under-hood lighting helps you keep an eye on your grilling day or night
Spring-assist Horizon hood hinges make lifting easy and allows you to hold hood at any desired height
Marquise accented stainless steel panels & hood handle in Steeletto signature finish
Hestan Outdoor grills combine the ultimate in precision performance & innovative design to meet the needs of every griller, from the novice to the experienced grill master. The Hestan Outdoor grill series is made in the USA with heavy-gauge welded-body construction, commercial grade end caps, Zamak die cast knobs, burner indicators & bezels and accented throughout by Hestan Marquise panels and handles. The Hestan 36-Inch Built-In Propane Gas Grill features three heavy duty 321 grade stainless steel Trellis tubular style burners that provide up to 25,000 BTUs for a total of 75,000 BTUs of high performance cooking power. Grilling surface temperatures are evenly distributed by a radiant ceramic briquette tray system. The 13,000 BTU multipurpose ceramic infrared top burner with salamander placement makes is perfect for rotisserie, broiling or finishing and includes a concealed whisper-quiet chain-driven rotisserie motor system rated for up to 50-pounds, as well as a porcelain broiling pan, rotisserie spit and forks. The laser DiamondCut 5/16-inch stainless steel cooking grates and warming rack provide of evenly-heated grilling surface. The warming rack features three vertical positions, allowing it to be used as additional cooking area or concealed storage when not in use. This grill comes packed with many convenient features that add to your grilling experience, including the easy-open, spring-assist Horizon hood, designed to stay open at any desired height. Motion-activated Stadium halogen under-hood lighting illuminates the grilling area while the LED control panel lighting keeps your controls visible for nighttime grilling and entertaining. The symmetrical flip-to-clean radiant tray and stainless steel removable drip tray make cleanup simple, and a one-push automatic ignition system makes lighting your grill a breeze. This grill features the all-stainless-steel Steeletto Hestan signature finish.
Legal disclaimers and warnings
Product packaging, owners' manuals, installation instructions, and/or operating instructions may include more information than what is shown on our website. The content on our site is intended to be used for reference purposes only. Please fully read all included manuals and documentation before installing or using this product. WARNING for California residents: this product may contain chemical(s) known to the state of California to cause birth defects, cancer, or other reproductive harm.
Product Information
UPC

842763100845

Model Number

GABR36-LP-SS
Ask an Expert
Buy with confidence.
Contact our experts today.
Specifications
| | |
| --- | --- |
| Class | Luxury |
| Fuel Type | Propane |
| Collection | Hestan |
| Configuration | Built-In |
| Exterior Material | Stainless Steel |
| Exterior Stainless Grade | 304 Stainless Steel |
| Primary Color | Stainless Steel |
| Number Of Main Burners | 3 Burners |
| Grilling Surface BTUs | 75000 |
| Infrared Main Burner | Not Available |
| Main Burner Material | 321 Stainless Steel |
| Flame Tamer Material | Ceramic |
| Cooking Grate Material | Stainless Steel |
| Cooking Grid Dimensions | 30 1/2 X 21 1/5" |
| Main Grilling Area | 653 Sq. Inches |
| Secondary Grilling Area | 236 Sq. Inches |
| Total Grilling Area | 889 Sq. Inches |
| Burger Count | 30 |
| WiFi/Bluetooth Enabled | None |
| Rotisserie Burner BTUs | 18000 |
| Rotisserie Kit | Yes |
| Heat Zone Separators | No |
| Ignition Type | Hot Surface |
| Flash Tubes | No |
| Grill Lights | Internal / External |
| Spring Assisted Hood | Yes |
| Thermometer | Analog |
| Includes Smoker Box | No |
| Hose Included | Yes |
| Made In USA | Yes |
| Commercial-Grade Multi-User | No |
| Size | Medium (27 - 33") |
Dimensions
| | |
| --- | --- |
| Width | 36" |
| Depth | 32.437" |
| Height | 29.5" |
| Cutout Width | 35" |
| Cutout Depth | 23 1/2" |
| Cutout Height | 12" |
Hestan Outdoor warrants to the original purchaser that the stainless steel grill body, DiamondCut cooking grates and warming rack, stainless steel Trellis burners, sear burner and rotisserie infrared burner are free from defects in material and workmanship for the Lifetime of the original purchaser. The spit rod, briquette trays, manifolds, gas valves and sealed burner assemblies are warrantied to be free from defects in material and workmanship for a period of five (5) years and Hestan Outdoor will repair or replace defective parts (excluding labor and shipping).

Refer to manufacturers manual for full warranty details.
40% of reviews recommend this product
Customer images featuring this product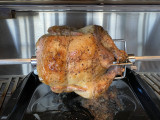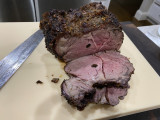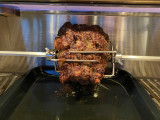 | | | |
| --- | --- | --- |
| Brentwood, TN | Powerhouse Grill Provides Premium Cooking Experience | Was This Helpful? |
| Undisclosed | Without hesitation I would recommend this grill to anyone | Was This Helpful? |
| Westport Ct | Grill has a major design flaw would not buy it again | Was This Helpful? |
| New Jersey | Grill Flares Up Like Fireworks, Customer Service the Pits | Was This Helpful? |
| Phoenix | I would not buy this product again. | Was This Helpful? |
The Skinny:
Diamond Laser Cut Cooking Grates
Unique Burner Design
Signature Colors Available
Made in the USA
Loaded with patented pending innovative features
Things We Love:
In all of my years in this industry, I have to say Hestan has some of the most truly unique, innovative features, with practical benefits that I've never seen.
You will notice these innovations, as soon as you lift the lid. The Spring-assisted Horizon Hood™ lifts with ease, and can stay balanced in any position. Besides being just plain cool, this also keeps the grill lid from ever slamming shut and allows you to keep an eye on things while grilling.
Hestan grills also feature motion activated under hood halogen Stadium Lighting™, which lights up every time you lift the lid. Not only is it great for nighttime grilling, but you will never have to worry about accidentally leaving the lights on, because they turn off when the lid is closed.
Cook like a pro with the Salamander positioned ceramic infrared top burner, which provides intense heat that delivers 12,500 to 18,000 BTU's. Not only is this the burner that cooks your food on the rotisserie, but also doubles as a restaurant style broiler, which can be quicker and more efficient than broiling in an oven.
To use this burner for broiling or finishing, simply put your food on the lasered DiamondCut 5/16" stainless steel warming rack. It's tough enough to handle the intense heat of the top burner, without warping. This versatile rack can be placed in one of 3 positions, depending on if you want your food closer or further away from the top burner. When not in use, the rack can be easily folded down at the back of the grill, which is a smart storage feature.
The rotisserie system is an ultra quiet, concealed, motorized chain driven system, which can hold up to 50 pounds, and always stays perfectly balanced. When your done with your rotisserie, store your rod behind the back panel, another great storage feature.
Hestan are all made using 304 grade stainless steel and feature a heavy gauge welded body construction. Maintain the perfect flame with the precision control of the 321 grade stainless steel Trellis tubular style burners, which are lit with hot surface glowing ignition. Based on 500 hours of 3rd party testing, Hestan found the 321 Stainless Steel to be the most durable material for their Trellis burners. Hestan grills are available with all Trellis burners, or with an installed, ceramic infrared sear burner in place of one of the Trellis burners.
I really love the lasered, DiamondCut 5/16″ stainless steel cooking grates. The extra wide grids allows for more surface area to contact your food, which means more flavor and caramelization. The cooking grates also feature smart finger holes in the corners, which makes them easy to flip, allowing for easy cleaning. Underneath the grates you will find symmetrical flip-to-clean radiant trays with ceramic briquettes, enclosed in Stainless Steel. These help to provide even heat distribution, and burn off the underside, while exposing the clean side.
Hestan Gas Grills have a unique style that is truly different from the competition. These luxury grills feature a Marquise accented control panel and hood handle, commercial grade end caps, and die cast control knobs. These features, along with others, compliment the beauty, durability, and craftsmanship, that you get with a Hestan Gas Grill.
Hestan Gas Grills typically come stocked in stainless steel, however, they offer an array of Signature Colors to give your outdoor grill a uniqueness like no other. Call our experts if interested in ordering any of the Signature Colors.
Things To Consider:
While the ceramic briquette flame tamers are great for even heat distribution, I did notice a bit more flare up than I would have hoped for.
You'll Like This Grill If:
You want a feature packed, luxury grill, that is Made in the USA, with Signature Color Options to choose from.
Question:
Also looking at the Lion 90000 with all added accessories. Is the Hestan still worth it over the lion ?
Was This Helpful?
Answer:
Hi Al. The Lion and Hestan are different classes of grill. The Lion does great at providing the basics without all the accoutrements that Hestan offers, but the Hestan offers higher quality materials, extra features, and more style. If your budget is lower, then the Lion is a great choice.
Answer:
I continue to enjoy my Hestan 36 inch built-in after more than a year of frequent use. The benefits are fast preheat, easy cleaning briquette trays (just flip them), easy cleaning flat grates (scrape with a stainless flat spatula and flip), and even heat. There are a couple poor reviews due to flare ups. This can happen if using too much heat and the briquettes are dirty from prior use, or high fat meats. I have found that if I warm up to high temperature of about 550-600, then turn the heat down to low or medium low, then I don't get flare-ups. I use the IR burner for tenderloin and flank steaks —very fast and provides a nice sear. The IR burner is not ideal for thick fatty meats that require more cook time because it will flare up as the fat drips down.
Current Item

Hestan 36-Inch Built-In Propane Gas Grill W/ Rotisserie...

Hestan 36-Inch Built-In Propane Gas Grill W/ Sear Burner...

Blaze Premium LTE 32-Inch 4-Burner Built-In Propane...

Blaze Professional LUX 34-Inch 3-Burner Built-In Propane...

Price & Shipping Information

List: $7,499.00

You Save: $350.00 (5%)

Free Shipping

Leaves Warehouse: 12-16 Weeks

List: $7,649.00

You Save: $360.00 (5%)

Free Shipping

Leaves Warehouse: 3-5 Business Days

View Item

List: $2,681.24

You Save: $466.25 (17%)

Free Shipping

Leaves Warehouse: 24 Hours

View Item

List: $4,812.49

You Save: $872.50 (18%)

Free Shipping

Leaves Warehouse: 24 Hours

View Item
ID

2957277

2927755

2973501

2885950

Model Number
GABR36-LP-SS
GMBR36-LP-SS
BLZ-4LTE2-LP
BLZ-3PRO-LP
Class
Luxury
Luxury
Premium
Luxury
Fuel Type
Propane
Propane
Propane
Propane
Collection
Hestan
Hestan
Blaze Premium LTE
Blaze Professional LUX
Cutout Width
35"
35"
30 5/8"
32 1/4"
Cutout Depth
23 1/2"
23 1/2"
21 1/4"
23 5/8"
Cutout Height
12"
12"
8 1/2"
10 1/2"
Configuration
Built-In
Built-In
Built-In
Built-In
Exterior Material
Stainless Steel
Stainless Steel
Stainless Steel
Stainless Steel
Exterior Stainless Grade
304 Stainless Steel
304 Stainless Steel
304 Stainless Steel
304 Stainless Steel
Primary Color
Stainless Steel
Stainless Steel
Stainless Steel
Stainless Steel
Number Of Main Burners
3 Burners
3 Burners
4 Burners
3 Burners
Grilling Surface BTUs
75000
75000
56000
54000
Infrared Main Burner
Not Available
One Infrared
Available
Available
Main Burner Material
321 Stainless Steel
321 Stainless Steel + Ceramic Infrared
304 Cast Stainless Steel
304 Cast Stainless Steel
Flame Tamer Material
Ceramic
Ceramic
Stainless Steel
Stainless Steel
Cooking Grate Material
Stainless Steel
Stainless Steel
Stainless Steel
Stainless Steel
Cooking Grid Dimensions
30 1/2 X 21 1/5"
30 1/2 X 21 1/5"
29 1/2 X 17 7/8"
30 13/16 X 19 15/16"
Main Grilling Area
653 Sq. Inches
653 Sq. Inches
552 Sq. Inches
615 Sq. Inches
Secondary Grilling Area
236 Sq. Inches
236 Sq. Inches
186 Sq. Inches
201 Sq. Inches
Total Grilling Area
889 Sq. Inches
889 Sq. Inches
748 Sq. Inches
816 Sq. Inches
Burger Count
30
30
22
24
WiFi/Bluetooth Enabled
None
None
None
None
Rotisserie Burner BTUs
18000
18000
10000
10000
Rotisserie Kit
Yes
Yes
Available
Yes
Heat Zone Separators
No
No
Yes
Yes
Ignition Type
Hot Surface
Hot Surface
Flame Thrower
Flame Thrower
Flash Tubes
No
No
Yes
Yes
Grill Lights
Internal / External
Internal / External
Internal / External
Internal / External
Spring Assisted Hood
Yes
Yes
No
No
Thermometer
Analog
Analog
Analog
Analog
Includes Smoker Box
No
No
No
No
Hose Included
Yes
Yes
Yes
Yes
Made In USA
Yes
Yes
No
No
Commercial-Grade Multi-User
No
No
No
No
Size
Medium (27 - 33")
Medium (27 - 33")
Medium (27 - 33")
Medium (27 - 33")
The burning of gas cooking fuel generates toxic by-products, which are on the list of substances which are known by the State of California to cause cancer or reproductive harm. California law requires businesses to warn customers of potential exposure ot such substances. To minimize exposure to these substances, always operate this unit according to the use and care manual, ensuring you provide good ventilation when cooking with gas. This warning is issued pursuant to California Health & Safety Code Sec. 25249.6.
For more information, go to www.p65warnings.ca.gov.
Free Shipping on orders over $49
Ship your entire order to your home for free, especially the big stuff! *Continental US only
When Will My Item Arrive?
Once shipped, items usually arrive within 3–5 business days. If your item or order is large, it may ship via one of our third-party freight carriers, which deliver from semi trucks with lift gates. Freight delivery is much more complicated than standard parcel shipping — you must schedule a drop-off time, be present for the delivery, and move items from the curb to your residence, among other differences. Sound stressful? If you prepare in advance with our guide to freight delivery, it doesn't have to be.
We strongly encourage reading the entire freight delivery guide, but here's a quick snapshot of what you need to be ready for when you order a large package:
Your freight carrier will call you to schedule a delivery window of about 4–8 hours
You're required to be physically present at the specified delivery location during the scheduled window
Freight shipments are carried in semi trucks, which have lift gates to assist with unloading
Freight deliveries are dropped off at the curb and no further — not up the driveway, not the porch, not the garage, and most definitely not the backyard — so it's on you to transport packages to their intended location
For an easier time hauling items to your home or backyard, arrange for at least 2 helpers to be on standby during your delivery window
You must sign for the shipment to indicate that you've accepted the delivery
Again, we recommend reading our entire breakdown of freight delivery so you can become familiar with the process. Trust us when we say that getting caught off guard with the strict requirements of freight delivery can lead to a whole lot of headaches.
This item leaves our warehouse within 12-16 Weeks
$6.95 Flat-Rate Shipping
Anything under $49 ships at one low price. If your order increases, your shipping stays the same!
30-Day Returns
Return all new, unused, and unassembled items in their original packaging, and we'll give you a full refund minus the cost of the original AND return shipping.
No Restocking Fee
Most companies charge a restocking fee. We just don't do business that way.
Message to our customers: Like all retailers and manufacturers, we're currently experiencing well-publicized supply-chain issues and steel shortages that have caused some orders to be delayed. We sincerely apologize for any inconveniences arising from this situation, and we assure you we're making every effort to solve these problems with our vendors and logistical partners.

So, why are some orders being affected? Major ports around the world are still operating at reduced capacity because of COVID-19 restrictions — on average, container boats sit at port for about 3 weeks before being unloaded. Combine these shipping inefficiencies with a scarcity of natural resources, and virtually every industry has been crippled to some degree. Yet we acknowledge that it's our duty to meet these challenges head-on and work toward solutions so you can enjoy more time outdoors with the people you love. We appreciate your patience as we strive to smooth out our supply chain, and we thank you for choosing us for your grilling and outdoor living needs.
Your Shopping History.
Pick up where you left off.